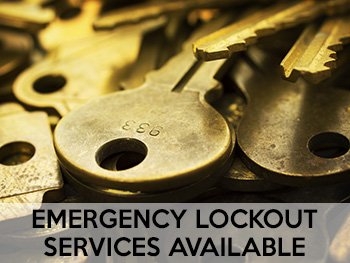 You might have called for locksmith services before, and they'd have picked your call right away too, only to come to your place hours later and do a poor job that could barely fulfill the purpose. Why would anyone want to empty their pockets for such unsatisfactory services when they could choose to stay safer with just one call to Sammamish Locksmith Service? Indeed, Sammamish Locksmith Service has been functioning as the best locksmith in Sammamish WA, for almost a decade. Our expert locksmith services, quick attention to our client's needs, and avant-garde equipment has taken us a long way over the years. If you are looking for that one trusted locksmith in Sammamish, then you don't have to look elsewhere, we have everything you'll ever need from a locksmith!
Whether you own a cozy little home where you plan to keep your loved ones safe and sound for along time, or run a small commercial business in Sammamish, WA, you don't have to worry about your locking system going awry for a long time when we are here! All you need to is call 425-201-4132.
About us
We began providing our services over a decade ago. Sustaining in this business as the number one locksmith has been challenging, but with our consistent top-rated quality services, and the support of Sammamish people, we managed to stay at the top as a reliable locksmith company. Every time the residents lost their keys, they tended to instantly panic, however, after Sammamish Locksmith Service's arrival, we have managed to put their hearts to ease. We believe in providing quick, affordable and top-notch quality locksmith services to all the residents, and for that, we built from being a humble locksmith store to an advanced mobile locksmith. We hire some of the best locksmiths in town who are experienced in the field and possess a wide expanse of knowledge to actually function as the finest locksmith in Sammamish, WA.
Why choose Sammamish Locksmith Service?
Whether you want to get your keys duplicated, or want to resolve a massive lockout situation, you can count on us to be your reliable locksmith. Wondering why? Here are a few reasons:
24-hour professional services:
What's the purpose of offering 9-5 locksmith services, when lockout situations can literally happen anytime? It is not just lockout incidents that can stir up at any moment, but other situations such as installing a security system at midnight and others services as such can be required at any moment of the day or night. This is exactly why Sammamish Locksmith Service decided that it would extend its services 24/7 throughout the entire year. No matter where you are located in Sammamish, or when you need our help, all you need to do is call us, and we will be there in a matter of few minutes.
We put you first:
To us, our customers matter the most. Whatever we offer, and aim to offer, we begin by thinking if it serves or customers' requirements in the best manner. We provide only the best, and make sure that all the services that we provide are super affordable too. No matter when you need our services, all you have to do is call us and we will be there within 15-20 minutes.
OUR SERVICES
Automotive locksmith services
One of the most challenging locksmith situations is an automotive locksmith situation. It has happened before, quite a few times, and has proved to be very troublesome for the clients. Knowing the challenges and panic the vehicle owner goes through at moments as such, Sammamish Locksmith Service came up with the best ideas to resolve the situation. One could get stuck in the middle of a highway or an empty parking lot during the dark hours, which of course induces panic. But with one call to Sammamish Locksmith Service, you can dissolve all your worries. As long as you are Sammamish, consider your car locksmith situation resolved. We will be there on the spot in 15-20 minutes to help you out in the best manner we can.
Here's what we offer:
Maximizing vehicular safety with advanced locks
Programming transponder car keys
Unlocking car doors, trunks without property damage
Basic key cutting, high-security key creation
Emergency car lockout assistance
Spare key creation
Change of car locks or replacement
Rekeying of vehicular locks
Broken car lock repair
Ignition repair, ignition key cutting and more
Residential locksmith services
One could never jeopardize the security of their loved ones, and we are sure that you would hate nothing more. Facing a break-in issue, or losing your home keys can induce panic in the most horrific manner, however, you don't have to worry as much when you have got Sammamish Locksmith Service in Sammamish, WA. We have been providing residential locksmith services in Sammamish for over 10 years, and have dealt with all forms of locks and key situations. We provide our services 24/7 throughout the year, so no matter when you need us to come to your place, all you have to do is call us, and we will be there in 15-20 minutes. Apart from resolving crucial locksmith situations, we can provide you with quality security inspection.
Here are some of the residential locksmith services we offer
24/7 locksmith services
Deadbolt installation
Master key systems
Peephole installation
Key cutting services
Overnight emergency lock changes
New entry doors installation
Garage door locks
Repair or change of locks
Assistance for residential lockouts
Installation of advanced locks
Door repairs
Commercial locksmith services
No business owner can ever risk the security of their commercial space. That is one place where the business keeps all the crucial information, data, financial statements and more. As a business owner, it is your duty to ensure that your security system is always at its top shape. Hiring locksmith services from just about anyone wouldn't do the job, which is exactly why you need to pick the best of the best! Sammamish Locksmith Service has been providing commercial locksmiths in Sammamish, WA for over ten years successfully. We have assisted commercial owners by providing the finest services, comprehensive security solutions, and quick locksmith solutions consistently. Sammamish Locksmith Service has served several commercial spaces, from small office spaces to hospitals.
Here are some of the services we provide
24x7 office lockout assistance
Timely lock system updates and maintenance
Restricted keyways
Mobile locksmith services
Push bar, panic lock installation, and repair
Keypad lock installation
Full-office lock replacement
Master key systems
File cabinet locks repair and installation
Magnetic locks
Basic key cutting services
Locks rekey
High-security lock installation
Broken lock repair
Emergency locksmith services
Days can get busy and tiring as they normally evolve, we certainly don't need a major stressor waiting for us at home too. But when a lockout situation happens, that is exactly the case. If you have ever locked your keys inside the house, or lost your door keys somewhere, we understand how awful it feels, but you don't need to break open the door, worry or call your neighbors. Instead, all you need to do is opt for a better option by picking your phone and call Sammamish Locksmith Service. We have been functioning as the most reliable locksmith in Sammamish over the years, and we assure you that all it takes is one call for you to have us at your doorstep within a few minutes. Never mind the time or place as long as you are in the city, we will be there with our experts and mobile locksmith van.
Some services we offer
24/7 car/home/office lockout assistance
Eviction locksmith service
Car unlock
Trunk unlocking
Emergency lock repairs
Overnight lock installation
Post break-in assistance
Spare key making
Safe opening
All locks unlocking
Lock repairs
Are you looking for a trusted and locksmith in Sammamish, WA? You've come to the right place! Call Sammamish Locksmith Service on 425-201-4132 now!
We Provide Lock & Key in the following zip codes.